Ido Radon
Kill System
Mar 23–June 2, 2023


Kill System might be a tragic love letter. This love, or infatuation, stems from the refusal to let go of a belief in the promises of the initial internet and 20th century media's potential: utopian armatures of widespread information free-flow, open communication networks, and space for community. Ido Radon is as enamored with a cold sexy screen as anyone.

Using abstraction to imagine the undoing of its hold, the artist's practice enacts the slippery place between technology's seduction as a ploy and the impossibility of avoiding the seduction of its promise. In this sense, her work takes on the power relations that structure our technologies and constantly mediated condition, one that codes human experience, whether on screen or off, as thoroughly as media itself is coded. As Radon puts it:

I'm currently thinking through the complex of ideas reflected in theword society. Thinking about people in relation. Thinking about whatconditions those relations: abstractions, reality as occluding thereal, the real abstraction of capitalism. What is built into thestructure of the system, the grid of the grid? What power relationsare embedded therein. What user actions are rewarded, disincentivized.

The collapsed, interchangeable reality of online and not online seemingly makes us agents of our subjecthood—to craft personas, sustain relationships, and grow social movements. But face it, we're totally, equally trapped in here. In Radon's hands, an embroidered backpack might be an accessory for roaming free and, simultaneously, a go-bag. But where to is not necessarily a destination so much as a decision to reside in the glitch and broken parts. Her spectral photographs of machines contain digital irregularities that mimic rays of sunlight; towers of PC fragments with acrylic veils offer opacity and openings; and an early computer ad with rolling hills as a cloud hovers above a featureless box serves as a premonition of the technocratic omniscient eye. It's not technology that these works would kill but, rather, its underlying systems. Again, she asks: "What's hardwired in the grid of the grid?" Take it all apart and put it back together, Radon proposes.

Ido Radon is an artist and writer thinking through the overlapping zones of radical histories and discourses, histories of digital technologies, feminisms, and science/speculative fiction's project of "engineering feedback between its preferred future and its becoming present." (Eshun). Solo exhibitions include those at Artspeak (Vancouver, B.C), Air de Paris (Paris), Ditch Projects (Springfield, OR), Et al. (San Francisco), Jupiter Woods (London), Pied-à-terre (San Francisco), and soon, SOCIETY in April at Veronica (Seattle).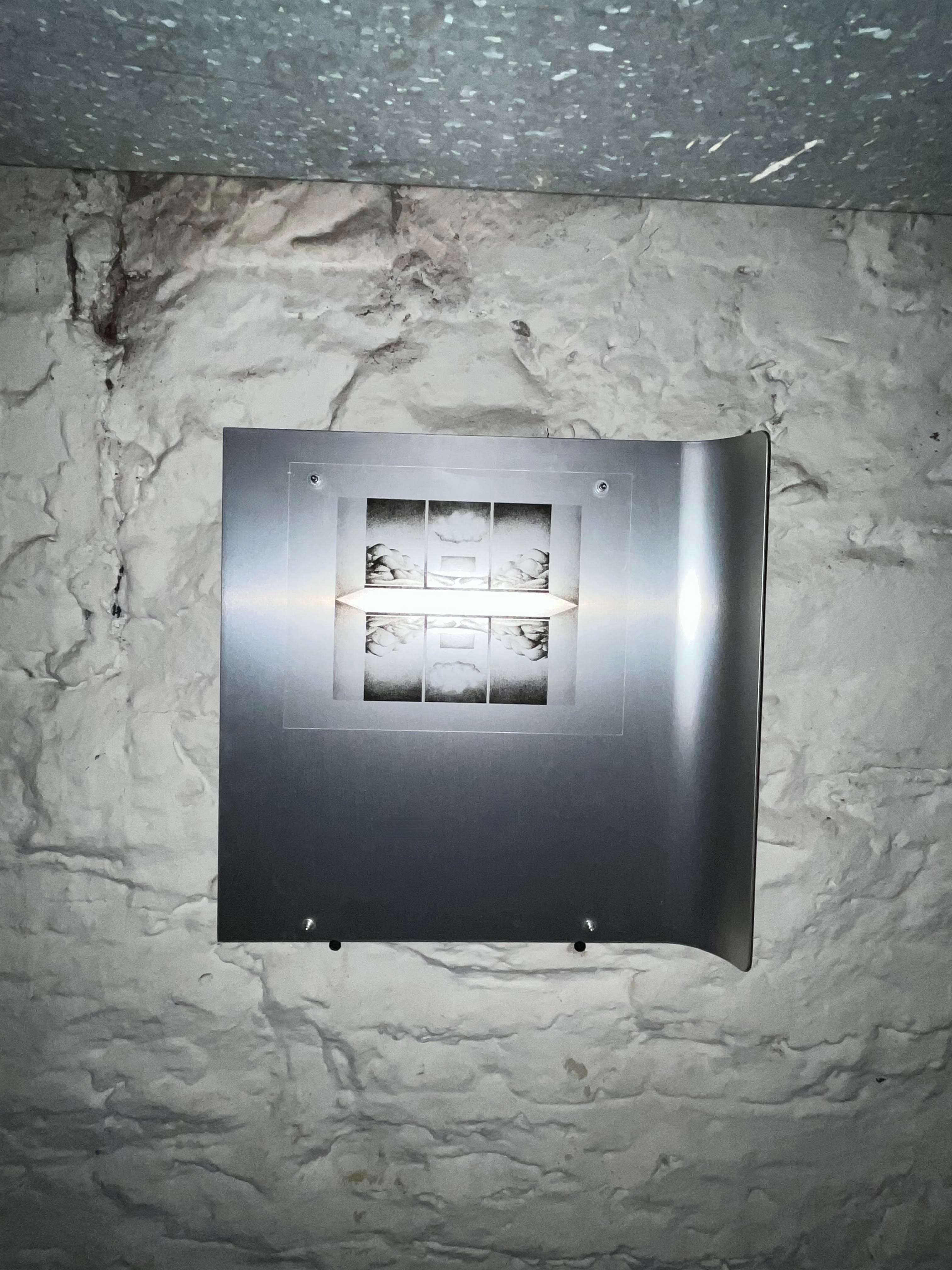 Photos: Sean Carroll